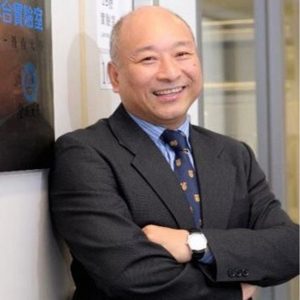 Chief and Professor at the School of Biomedical Sciences 
Office: (852) 3943 6785
Email: kaholee@cuhk.edu.hk
Address: Room 126A, 1/F, Lo Kwee-Seong Integrated Biomedical Science Building, Area 39, CUHK
SBS Website: https://www2.sbs.cuhk.edu.hk/en-gb/people/academic-staff/prof-lee-ka-ho-kenneth
Research Profile
Professor Lee Ka Ho Kenneth (李嘉豪) is the Chief of the Developmental and Regenerative Biology Thematic Research Program. He is also the Director of the Joint CUHK-University of Southampton laboratory for Stem cell and Regenerative Medicine. Educated in Scotland, he has over 35 years of research and teaching experiences, published 148 scientific papers and awarded 2 US patents. His research interests, among which many have commercial values, include the discovery of small molecules that induce somatic cells into become pluripotent stem cells, molecular biology of embryo development, cardiac and skeletal muscles regeneration, BRE gene in stem cell and cancer biology, and drug discovery for the treatment of liver fibrosis. In 2015, Professor Lee found a startup StapWorks Stem Cell Limited which markets a "Programin kit" for producing stem cells from human skin fibroblasts. Stapworks' performance was recognized by the Hong Kong Federation of Innovative Technologies and Manufacturing Industries (FITMI) and Bank of China and was a Bronze Award winner in 2015. Professor Lee has also won many other awards including the prestigious Diamond Jubilee International Visiting Fellowship, University of Southampton. In addition, he is a Prestigious Professor at the Chinese Academy of Science and a visiting Professor at Robert Gordon University.
Research Interests
Application of Small Molecules in Stem Cell Biology

Use of Small Molecules in the treatment of Liver fibrosis and heart diseases

Role of BRE gene in HUCPV stem cell biology
Selected Publications
Tang CC, Li PS, Wang W-M, Lu G, Tare RS, Lee KKH. "Generation of a Bag1 homozygous knockout mouse embryonic stem cell line using CRISPR/Cas9." Stem Cell Research, 2017; 21:29-31.
Xiao LH, Lee KKH. "BRE facilitates skeletal muscle regeneration by promoting satellite cell motility and differentiation".  Biology Open, 2016; 5(2):100-111.
Shi W, Tang MK, Yao Y, Tang C, Chui YL, Lee KKH. "BRE plays an essential role in preventing replicative and DNA damage induced premature senescence."  Scientific Reports, 2016; 6:23506.
Gan J, Sonntag H-J, Tang MK, Cai DQ, Lee KKH. "Integrative analysis of the developing postnatal mouse heart transcriptome." PLoS ONE, 2015; 10(7):e0133288.
Chen E, Tang MK, Yao Y, Yau WWY, Yang X, Chui YL, Chan JYH, Lee KKH. "Silencing BRE expression in human umbilical cord perivascular (HUCPV) progenitor cells accelerates osteogenic and chondrogenic differentiation." PLoS ONE, 2013; 8(7):e67896.
Tang MK, Leung AKC, Kwong WH, Chow PH, Chan JYH, Ngo-Muller V, Li M, Lee KKH. "Bmp-4 requires the presence of the digits to initiate programmed cell death in limb interdigital tissues."  Developmental Biology, 2000; 218(1):89-98.
Lee KKH, Leung AKC, Tang MK, Cai DQ, Schneider C, Brancolini C, Chow PH. "Functions of the Growth Arrest Specific 1 Gene in the Development of the Mouse Embryo." Developmental Biology, 2001; 234(1):188-203.
Lee KKH, Tang MK, Yew DTW, Chow PH, Yee SP, Schneider C, Brancolini C. "Gas2 is a multifunctional gene involved in the regulation of apoptosis and chondrogenesis in the developing mouse limb." Developmental Biology, 1999; 207(1):14-25.
Liu KL, Chauh MI, Lee KKH. "Soluble factors from the olfactory bulb attract ensheathing cells." Journal of Neuroscience, 1995;15(2):990-1000.
Lee KKH, Li F, Yung WT, Kung J, Ng J, Cheah KSE. "The influence of digits, ectoderm and retinoic acid on chondrogenesis by mouse interdigital mesoderm in culture." Developmental Dynamics, 1994; 201(4):297-309.
Kaufman MH, Lee KKH, Speirs S. "Influence of diandric and digynic triploid genotypes on early mouse embryo."  Development, 1989; 105(1):137-145.
Dyban AP, Lee KKH, O'Neill GT, Spiers S, Kaufman MH. "Cytogenetic study of silver staining NOR in 8-cell stage mouse blastomere fused to 1-cell stage embryos." Development, 1988; 104(3):453-463.
Entrepreneurship
Prof. Lee is Founder and CEO of StapWorks Stem Cell Limited. The company was founded in 2014 and sponsored by the Hong Kong Government TSSSU Fund. The mission of the company is to provide kits for producing chemically-induced pluripotent stem cells.  In addition, small molecule-labelled dyes for identifying stem cells.
The programin kit allows human fibroblast to be reprogrammed into stem cells that express pluripotent-associated genes (Oct4, Sox2 and Nanog) 10s-100s fold.
The reprogramming process uses super-hydrophobic culture plates and 3 small molecules. This novel technology is patented and under license from The Chinese University of Hong Kong.